Long Term Care
We provide Long Term Care in addition to Rehabilitation services. The facility offers private rooms (when available) and semi private rooms. Transportation is provided to and from for medical appointments made by the facility. A glance of our activity calendar will show the wide variety of activities provided for the residents' enjoyment. Activities are also individualized based on the resident wishes. We feel that meals are a vital part of our health and social well-being. We have two beautiful dining areas and encourage family and friends to enjoy meals with residents whenever possible. The facility has a large activity area for families to participate in special occasions. Free wireless access is provided to residents and their family and friends when visiting the facility.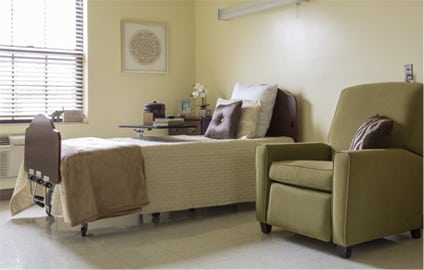 Short Term Care – Rehabilitation
Our team creates a care plan for each patient based on their individual needs. Our facility includes a large therapy gym where patients can receive personalized care. Our therapy team provides physical and occupational therapy services as well as speech pathology with a focus on improving mobility, endurance, safety and facilitating a return to home. We offer the latest program techniques and equipment to help each individual recover to their prior level of function.